Gutter Replacement in Pittsburgh PA: Make it Seamless with AA Roofing!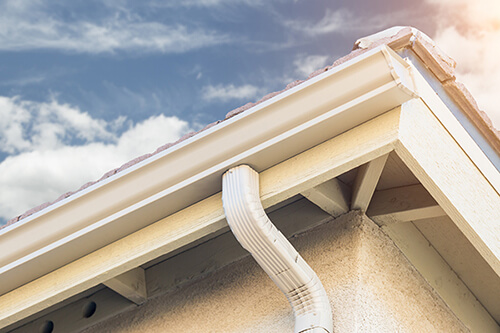 Since 2010, AA Roofing has been installing quality seamless gutter systems in Pittsburgh and the surrounding communities, ensuring quality products and workmanship for residential properties.
AA Roofing Picks the Best: Why Seamless Gutters?
There are several benefits to new seamless gutters, including:
Curb Appeal: Seamless gutters feature continuous construction that complements a range of architectural styles, with clean lines giving a home a more streamlined appearance. The gutter style also works well in virtually any color so your new system will have no trouble blending in with your home's current color scheme.
Leak Protection: Because they naturally have fewer joints, seamless gutters have fewer potential leak sources. Gutter systems run along the length of your roof but seamless gutters only have joints at corners where troughs meet.
Maintenance Ease: Because seamless gutters don't have a lot of seams, there are fewer places to check for potential leaks. This simplifies gutter maintenance for you, which not only makes it more convenient to care for your gutters but also more affordable.
Seamless vs Sectional Gutters
Sectional gutters have their own set of advantages but seamless gutters have a leg up on the former in terms of leak protection and maintenance ease. Sectional gutters have more possible leak sources because of the multiple sections. Aside from making it problematic when you're trying to pinpoint where a leak is coming from, having numerous possible leak sources also means that you can be looking at leaks from multiple places.
AA Roofing is All About Quality Workmanship You Can Afford
At AA Roofing, our gutters are guaranteed to be of top-notch quality and we make sure you're making the most of your investment by providing quality workmanship at affordable prices as well. Aside from Pittsburgh, you can also take advantage of AA Roofing gutter services in the surrounding communities of Plum Borough, Glenshaw, North Hills, Allison Park, Gibsonia, and Cranberry Township.
Schedule your Free Estimate with an Gutters Expert Today!
To learn more about our seamless gutters, just give us a call today at (724) 351-0488 or (412) 252-2750 and request a free estimate on seamless gutters. You can also use our online contact form while you are here on our website