Affordable Home Improvement Services in Cranberry PA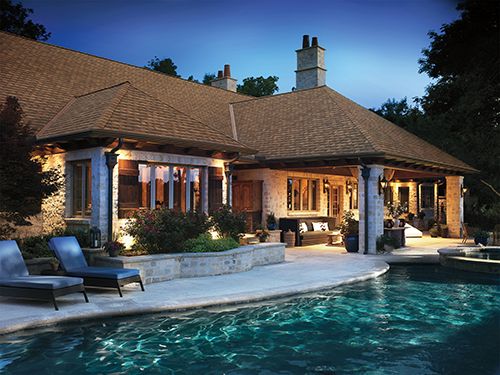 When in search of a reliable roofer in Cranberry PA who can offer you great quality products, stellar craftsmanship, a commitment to customer-centric service, and affordable prices, look no further than AA Roofing. AA Roofing stands out among the rest for its attention to detail and commitment towards delivering 100% customer satisfaction on every home improvement project we undertake. The owner personally takes a hand in each step of the process, from initial consultation through to every project's satisfactory completion.
AA Roofing: Reliable & Professional Roofing Services
Whether its roof installation, repairs, or replacement you require, our GAF Systems
Certified professionals are ready to help you choose from a variety of beautiful and durable roofing options to satisfy your style and needs.
And More: Chimney Pointing, Power Washing, Seamless Gutters, Soffit, and Skylight Installation
Need specific maintenance and repair services like chimney pointing or power washing? We can help you with that too! Fireplaces are a wonderful thing to have in the home, but keeping your chimney in good working order can take some work. Our chimney pointing services will take care of issues such as replacing old, degraded mortar that can lead to unwanted moisture issues in the home. For dirt and grime build-up, count on our power washing services to restore your exterior to its original glory and bring back its sparkle.
Gutters play an important role in keeping leaks and water damage away from the home. We've got seamless gutter installation services to boost your home's aesthetic appeal and improve its overall functionality. With fewer joints, seamless gutters offer fewer points through which water can leak in, and a smoother look that can suit practically any style of architecture.
For a more finished look to the home, consider our Soffit and Fascia Installation services. Your soffit and fascia can do wonders to improve how your home looks but, more importantly, helps keep moisture away by covering and protecting your roof and other vulnerable areas of the home.
We also help bring more light into your home via our skylight installation services. Save on energy and bring in more natural light to give your interior a lighter, brighter feel.
Schedule your Free Estimate Today
When in need of a trusted home improvement company in Cranberry PA, call us at AA Roofing. With our high quality products, limited lifetime warranties, and exceptional installation services , we're ready to help you with any and all of your exterior home improvement needs. Call us at (724) 351-0488 or (412) 252-2750 to book an appointment to get started on your Cranberry PA home improvement project right away! You can also submit an online contact form to get a free estimate.