Worry-Free Home Improvement in Plum PA by AA Roofing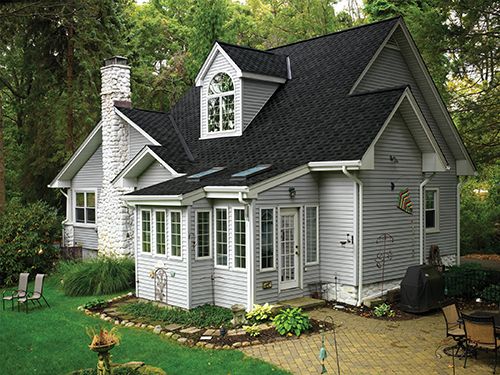 Home improvement projects take considerable time and money, so make sure you can get the most out of them. This means hiring a trusted contractor who can ensure that everything goes smoothly from start to finish. Fortunately, looking for a reliable one is easier than you think–just turn to AA Roofing. We aim to help Plum homeowners with their home improvement needs, and we make this possible through our high-quality products and professional crew. Here's a closer look at our premier services:
Roof Inspection and Repair: With this service, you can catch the early warning signs of roof problems, allowing you to deal with them promptly. Our professional crew can spot even the slightest hint of damage. After a particularly harsh storm, call us for a comprehensive inspection of your system. We'll identify its problems and perform the necessary repair work to restore its good condition and extend its service life.
Seamless Gutters Installation: If you still have traditional, sectional gutters in your home, now is the time to upgrade to something newer and better. AA Roofing offers top-quality seamless gutters that ensure your home remains dry and free from water damage. A seamless gutter system reduces the potential for leaks, maintaining the system's draining ability. Its sleek, clean look also allow it to blend beautifully with your home's exterior and roofing.
Roof Replacement: Before an old and failing roof compromises your home's look and feel, you should consider a replacement from AA Roofing. As one of the leading roofers in Plum, PA, we offer only the highest quality shingles from North America's largest roofing manufacturer, GAF. These shingles are available in a range of colors, thicknesses, and textures, allowing for many design possibilities. Because they come with GAF's Advanced Protection Technology, you can also expect these products to deliver superior weather performance.
Soffit and Fascia Installation: A new roof and gutter system will need durable soffit and fascia products to properly protect them from weather damage. AA Roofing can help you with this. The soffit and fascia products we offer doesn't just keep water and moisture at bay, they also give your home a beautiful, finished look for increased curb appeal.
AA Roofing is a GAF certified roofing contractor, which means we can install your shingles in a timely and efficient manner. We'll also make sure that our work adheres to the brand's quality standards. When you choose us for this service, you get to add an extra layer of protection to your investment with our GAF warranties. They cover both materials and installation for greater peace of mind.
Request A Free Consultation with AA Roofing
When you need a trusted home improvement company to work on your project, turn to AA Roofing. We'll help maximize your home's protection, looks, and efficiency with our top-tier products and expert workmanship. Call (724) 351-0488 or (412) 252-2750 today to schedule your free in-home consultation and estimate or submit an online contact form here on our website.