AA Roofing: Reliable Residential Roof Installation in Pittsburgh, PA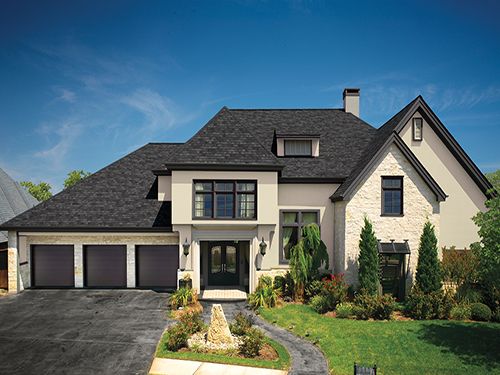 Homeowners who are looking for quality and reliable roofing in Pittsburgh, PA can trust AA Roofing. Since 2010, AA Roofing has been the family-owned and operated roofing company that provides timely residential roof installation at an affordable price. As Pittsburgh natives ourselves, we are very familiar with the roofing needs in the area and can therefore meet or exceed your expectations.
Certified Asphalt Shingle Residential Roof Installation
The roof plays a very important role in keeping your home protected. Aside from its primary function of sheltering you and your belongings from the elements, the roof also lends an aesthetic benefit, keeping your entire home's architectural appeal together. These are the very reasons why it is equally important to ensure you are working with a certified contractor.
AA Roofing is the name you can trust and rely on when it comes to residential roof installation. We specialize in providing GAF certified asphalt shingle roofing. To maintain our outstanding reputation, we make it a point to install only the best roofing materials available on today's market. As a GAF Systems certified contractor, we provide the industry-leading products from the biggest roofing manufacturer in North America. We also give actual non-prorated lifetime warranty, as well as offer services under the Roof for Troops program.
Why AA Roofing: Quality Workmanship You Can Afford
At AA Roofing, we honor our motto, "Quality Workmanship You Can Afford" with every project, regardless of size. This means that we provide nothing less than high-quality jobs at the most competitive rates. We make sure that we do the job right the first time, so both of us won't have to deal with wastage, and you will be assured that your roof will stay in good shape for years, even decades, after our work is done.
Let AA Roofing Handle Your Residential Roofing Needs!
With AA Roofing, every homeowner deals with our owner directory throughout the whole process. Ask us about our offers for Senior and Veteran discounts. We are open on extended hours every day so an expert will be ready to assist you whenever you contact us.
Request a free quote for your asphalt shingle roof installation. Get in touch with AA Roofing by giving us a call today at (724) 351-0488 or (412) 252-2750, or by filling out our online form to get your free estimate.