AA Roofing: How We Became a Reliable Roofing Company in Pittsburgh PA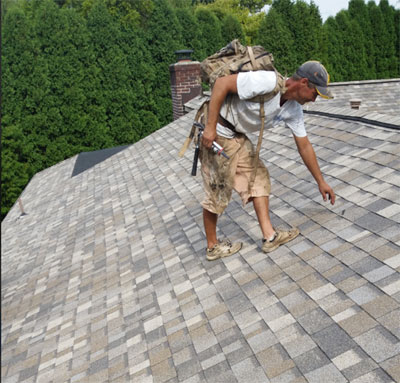 AA Roofing was founded in 2010 by Clint Antosyk. His father owned a roofing business and worked for him when he was 14. Clint went to the army to serve in Iraq. After he returned, he started doing his own landscaping business. His father kept needing him to help him with roofing then he sadly passed away in the middle of the job. Clint took over his father's business, then got insured and certified in 2010.
What We Stand For
AA Roofing stands for the initial of Clint's last name and represents him and his father. We are a local family owned and operated business, dedicated to serving the greater Pittsburgh area. AA Roofing gives veteran discounts because the owner is a proud veteran of the US Army. In addition to veteran discounts, we also offer senior discounts, and participate in the GAF Roofs for Troops program.
Why Pittsburgh Homeowners Trust Us
When you contact AA Roofing, you will deal directly with Clint throughout the entire process. We don't have salesmen, and we actually encourage clients to get other quotes and compare because we don't believe in high pressure to close sales. We have been a GAF certified contractor since 2010 and give actual non prorated lifetime warranties.
Customers select our business because of our knowledge, honesty, fairness, flexibility, clear communication and thorough work to ensure the job is completed correctly the first time around.
Get Started on Your Home Improvement Project Today
Our mission is to deliver quality workmanship that people can afford. We can't wait to help you with your home improvement in Pittsburgh PA or nearby communities! To request a free consultation, give us a call at (724) 351-0488 or (412) 252-2750. You can also submit an online contact form while you are here on our website.