AA Roofing: Your Trusted Home Improvement Company in Allison Park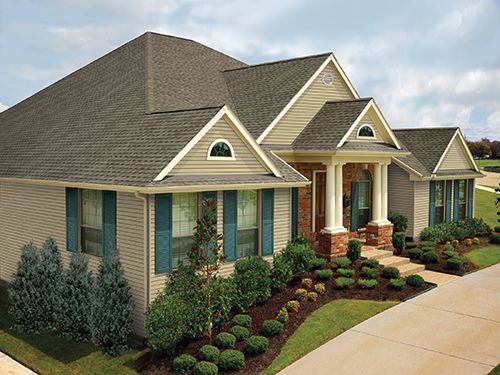 AA Roofing has always prioritized exceptional workmanship and complete client satisfaction in every project we undertake. This commitment, in fact, has made us the premier contractor that many Allison Park homeowners count on for their exterior home improvement needs. When you turn to us for your project, expect that we'll keep the entire process running smoothly from start to finish. Here's a brief overview on some of the expert services we offer:
Roof inspection: you don't want to wait until roof damage compromises your home's comfort and stability. After a particularly harsh storm, call AA Roofing immediately for a comprehensive roof inspection. This helps head off problems involved with wind, water, or hail damage, ensuring that your home remains dry and comfortable all year round. Because it prevents issues from forming, you can also save money from expensive repairs or restoration.
Roof repair: roof leaks are annoyances that can leave your home vulnerable to extensive water damage when they worsen. You can deal with this issue by turning to AA Roofing. After a thorough inspection of your system, we'll perform the necessary repair work to restore its performance and extend its service life.
Roof replacement: When your roof has sustained irreparable damage from age and extreme weather, it is the perfect time to invest in a more permanent solution such as roof replacement.. As a GAF Systems Certified roofer, we can provide you with a choice from the highest quality shingles available today. They are lovely and durable, plus we can install them for you expertly while adhering to GAF's quality standards. We'll also add an extra layer of protection to your investment–our GAF shingles and installation are backed by solid, extensive warranties.
Gutter installation: If you know how gutters work to protect your home from water damage, then you should ask yourself if your current system is still up to the task. You should consider replacing your traditional segmented gutters with seamless ones from AA Roofing. Our seamless gutter system eliminates the potential for leaks, and looks great with their clean, smooth design.
Soffit and Fascia Installation: new roofing and gutters can enhance your home, but you can take this a step further by upgrading your soffit and fascia. As a reliable roofing company in Allison Park, PA, we can work on every aspect of your system. We offer soffit and fascia products that protect your roof and interior living spaces from weather damage. Because they prevent moisture and water from seeping within, your home's structure will remain intact. Having us install soffit and fascia can also give your roof a smooth, finished look. Your home also gets extra points for curb appeal, which is a huge plus for your home's value.
Experience Premier Home Improvement Services by AA Roofing
When you need a trusted home improvement company in Allison Park, PA, look no further than AA Roofing. We'll help pave the way to a lovelier and sturdier home with our excellent products and professional crew. Call (724) 351-0488 or (412) 252-2750 today to start discussing your next exterior home improvement project. You can also request a free estimate through our online contact form here on our website.