Your Expert Pittsburgh Roofers!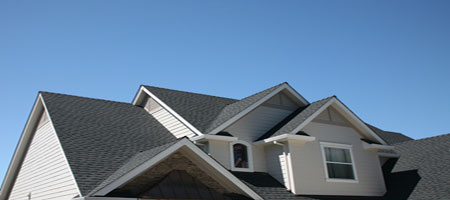 AA Roofing provides full roofing repair and replacement services in Pittsburgh and the surrounding communities. We're experienced and skilled in guiding homeowners to find the residential roofing options that best meet their needs and budget.
Your roof is a critical component system in protecting your home, your family and your possessions from the weather. For that reason you want to be absolutely certain that your roof is up to the task, with the right materials that are properly installed and maintained by a professional Pittsburgh roofing contractor like AA Roofing.
We are Experienced Pittsburgh Roofing Contractors
At AA Roofing, all roof repairs and roof installations are completed by properly trained craftsman who are dedicated to working on your roof. Our crews are experienced in all types of roof installation and repair, including asphalt or fiberglass shingle, wood shingle, slate or metal roofing systems. Our company is fully licensed, insured and certified in order to provide you with the best roofing products and services.
AA Roofing is the roofing contractor Pittsburgh that makes certain that your entire roofing system is integrated properly to protect your home. We address the roof, gutters, ventilation, flashing, chimneys — all the parts that go into your home's roofing system. We install only the highest quality materials, backed by strong manufacturer warranties and our own workmanship guarantee.
Pittsburgh Roof Repairs
In the event your roof is damaged in a storm, by hail, or by falling debris, don't delay! Call AA Roofing immediately before a small problem becomes a big, expensive headache.
We are "on call" to provide emergency repairs in the event of a major leak, penetration or structural damage. We take quick action to help minimize damage. Then we'll return to complete more permanent roof repairs Pittsburgh.
Trust the Pittsburgh Roofing Professionals!
Make sure your home's roof is ready to protect you from the elements! Contact us for a free estimate today by calling (724) 351-0488 or completing our on-line quote request form.