AA Roofing: Keep a Sturdier, Longer-Lasting Roof through Our Expert Repairs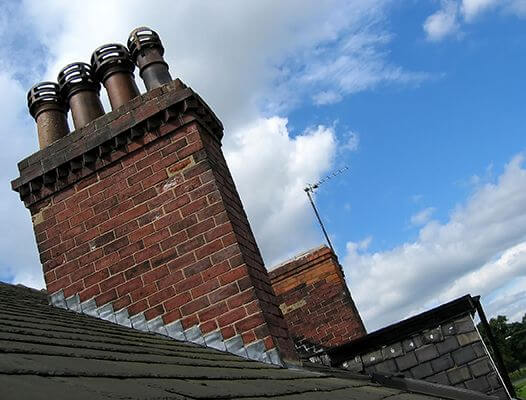 You might need a roof replacement eventually, but it doesn't have to be this season. If you want to get the most of your system's service life, make sure that it remains in tip-top shape. You can do this by investing in prompt repair work from a trusted roofing contractor like AA Roofing. We have been providing quality solutions to the home improvement needs of communities in and around Pittsburgh, PA since 2010. With our highly trained crew and top quality products, we'll make sure your roof continues to deliver superior weather protection and performance.
Why Choose Repairs Instead of Replacement?
Age and extreme weather may damage your roof, but they don't always warrant a complete replacement. If you want to make sure, you can always turn to AA Roofing. We'll confirm what your system needs through a comprehensive roof inspection. Our expert crew will identify the source of possible leaks and other telltale signs of damage, then provide you with an exceptional roof repair in Pittsburgh PA.
This prevents further damage, allowing you to maintain your home's good looks, comfort, and energy efficiency. Because our excellent repair work can restore your system to rights and extend its service life, you can also avoid the considerable expenses involved with a replacement. Additionally, AA Roofing can guide you through the insurance claims process if your repair is related to storm damage. Our team can work with your insurance providers and net you the best financial results.
Why Trust AA Roofing For Your Roofing Needs?
AA Roofing has always prioritized superior workmanship and customer excellence in every project we work on. Whether it's roof repairs or replacement, we guarantee you will receive exceptional customer service and the fairest possible prices. Our commitment to integrity has earned us certifications from the leading manufacturers, including GAF, one of North America's top brands. This means we can work on your roofing using top-shelf products backed by lifetime, non-prorated warranties. We also participate in the GAF Roofs for Troops program.
Because we are open at extended hours every day, you can expect our crew to always be ready and able to handle your exterior needs. When you hire AA Roofing, you can expect only timely and efficient workmanship. Every homeowner deals with our owner directory throughout the whole process.
Get A Free Estimate for your Roof Repair Today!
Our advice is never wait to get your roof repaired. When you notice leaks or other issues from your roofing system, turn to AA Roofing for professional inspection and repairs. We'll help you maintain a healthier, longer-lasting system through our exceptional services. Call us today (724) 351-0488 or (412) 252-2750 today to schedule your free consultation and estimate. You can also submit a form while you are here on our website.