AA Roofing in in Pittsburgh PA: Expert Power Washing Service
Let AA Roofing show you what power washing can do for your home!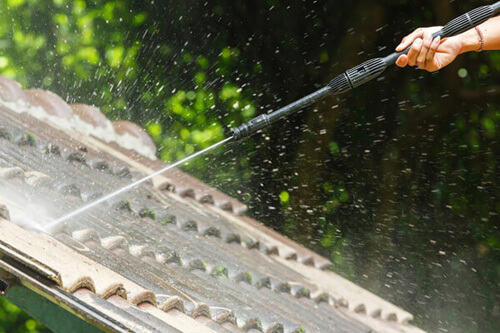 Why Power Washing?
Power washing is essentially a cleaning process that entails the use of pressurized water. Depending on the extent of the cleaning job, cleaning solutions may be added to facilitate dirt removal. Power washing can:
Restore your property's appearance: years of protecting you from the elements can take their toll on your home. You're actually lucky if you're just dealing with cosmetic issues. Power washing is commonly used to restore siding but it can also breathe new life into walkways, driveways, decks, and even statues.
Protect your family's health: power washing removes not just dirt but anything that's stuck to your home's exterior surfaces. This means mold and mildew that can make your family sick can be kept at bay.
Help you save on costs: it's definitely more affordable than outright siding replacement when your goal is to give your home exterior new life. When you're not dealing with physical damage, you can save on costs by opting for power washing instead.
Prep your home for a paint job: by removing dirt and other debris clinging to your home, power washing can prep your property for a paint job. Clean surfaces make paint adhere better, helping a paint job last longer.
AA Roofing: Professional Power Washing in Pittsburgh PA
AA Roofing is proud to offer not just outstanding products but reliable, quality workmanship at affordable prices as well, helping you ensure that you're making the most of your investment. Power washing can do a lot to restore your home to its former glory, and we'd love to be the ones to help you harness its benefits.
Talk to a Power Washing Expert Today!
Learn more about power washing and what it can do for your home by giving us a call at (724) 351-0488 or (412) 252-2750. You can also submit an online contact form while you are here on our website.