AA Roofing in Pittsburgh PA and nearby areas: Trusted in Residential Roof Replacement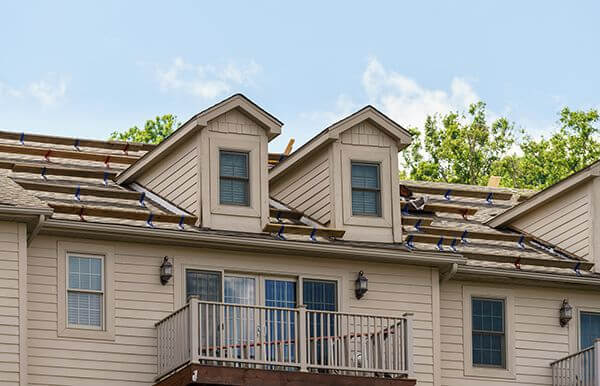 Your home is your biggest and most important investment, so every single component, especially the roof, needs to be installed and maintained by the top certified roofing contractor in your area. Put your trust in a reliable roofing company like AA Roofing, and you can't go wrong. Founded in 2010, AA Roofing has established itself as the most reliable roofing contractor in Pittsburgh PA. We are a family-owned and -operated company that invites each client to work directly with our owner throughout the entire process, ensuring that we complete the project to your complete satisfaction.
It sometimes isn't easy for a homeowner to determine if their roof just needs repairs or requires a total replacement. Here are some of the basics that'll help you to determine whether roof replacement is in order:
Your roof's age: Asphalt shingle roofs typically last 20-25 years, depending on how the roof was installed and if it is properly ventilated. Roofs that are installed over an older layer or several older layers of shingle, for instance, should be about ready for replacement after 20 years.
Missing, curling, or buckling shingles and granules in your gutters: If your shingles are noticeably curling and buckling or losing granules, then they're very likely past their life expectancy. Granules tend to shed off in larger quantities at the end of your roof's lifespan, so it'll definitely be time to change your old shingles out for new ones.
Broken or loose flashing: The flashing around vents, skylights and chimneys should be examined. If you're seeing broken or loose components that could lead to leaks, it's a good sign that you need new roofing.
Daylight streaming in through the attic: Obviously, daylight coming in through holes in the roof is never a good thing. Also, look out for a spongy feel or trampoline bounce when walking on the roof. This means that moisture has inundated your roof boards, weakening your roof structure. Decaying boards, trapped moisture, and sagging are definite signs that your roof needs to be replaced.
Quality Residential Roof Replacement: AA Roofing is a GAF-Certified Contractor
When you need roof replacement, give yourself the AA Roofing advantage. As a GAF Systems Certified contractor, we provide industry-leading products with unparalleled quality installation services. In addition, we provide a non-prorated lifetime warranty. We also offer services under the Roof for Troops program and provide discounts to senior citizens and veterans.
Schedule your Free Consultation for a Roof Replacement today!
At AA Roofing, we are committed to quality workmanship you can afford. We're available to serve you daily from 6am to 9pm. For reliable roof replacement, call us today at (724) 351-0488 or (412) 252-2750! You can also submit an online contact form while you are here on the website.