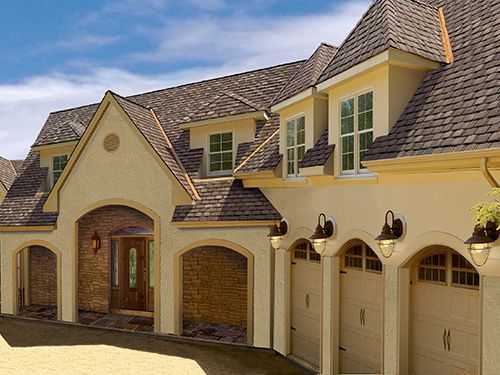 GAF Roofing, A Leader in Quality Roofing System
AA Roofing is proud to be a GAF roofing contractor. As a GAF roofer, we sell and install the country's leading asphalt shingle roofing products. GAF roofing systems offer the quality that you can count on to protect your home for years to come and the style that will make your home stand out in your community.
A Better Warranty for You
GAF offers its customers the best roofing warranties in the industry. And because AA Roofing is a certified roofing contractor, you are assured that GAF manufacturer warranty coverage on installed roofing materials is fully valid. A Pittsburgh roofer who is not certified by GAF cannot guarantee your warranty will be in effect if and when you need it.
More Options for Your Home
The exterior of your home has several elements that make it stand out from your neighbors and your roof should be one of them. The Pittsburgh roofing system is much more than just a color of shingle today. There are many different styles from the traditional 3-tab roofing shingle to the architectural designer shingles, GAF has a style and color for every home. Our Lifetime Designer Shingles have options that look like slate and wood shake if you are looking to change the appearance of the roofing system.
Need Help Selecting Your New Roof?
With GAF's Roofing Wizard, you can picture your Pittsburgh area home with the roof you are considering. If you don't love the one you selected, change it out on your computer before you make the investment into your new roof. Click here to try it out! If you're still unsure and want some professional guidance, the team at AA Roofing is happy to assist, just fill out the estimate request form or give us a call at (724) 351-0488.