Premier Home Improvement Services in Pittsburgh by AA Roofing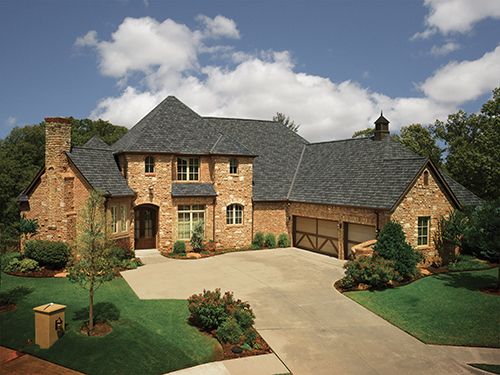 Planning your next home improvement project doesn't have to be a difficult process. In fact, you can make the entire process run smoothly by hiring a reliable contractor like AA Roofing for the job. We are the local, family-owned business that Pittsburgh homeowners trust for their exterior home improvement needs. With our high-quality products and services, we'll help pave the way to a lovelier, more comfortable, and energy-efficient home.
AA Roofing Services and More
Here's a brief overview of some of our professional services:
Roof Replacement: When your roof is irreparable, you can turn to AA Roofing for a better and longer-lasting solution. As one of the top roofers in Pittsburgh, PA, we carry some of the highest quality shingles from North America's top manufacturer, GAF®. These shingles range from standard three-tab to the best-selling Timberline® and premium Designer series. They are available in a wide selection of colors, textures, and thicknesses. Because they can mimic the look and feel of genuine slate and wood shakes, matching your new roof with your home's style is worry-free. GAF's Advanced Protection® Technology also ensure that these shingles can withstand the harshest weather conditions in Pennsylvania. In addition, our distinction as a GAF certified roofer means you get access to extensive warranties covering both materials and installation.
Roof Inspection and Repair: Make the most of your roof's service life by turning to AA Roofing for comprehensive inspection and repair services. Our professional crew will visit your home at a convenient time and check your system's condition. We'll then deal with the issues we found through expert repair work, restoring your system to rights and extending its lifespan. This way, you can avoid premature roof failure and early replacement.
Seamless Gutter Installation: Your gutters help prevent rainwater from damaging your home's interior. If they're already old and failing, however, it pays to invest in a prompt replacement to ensure your living spaces remain dry and damage-free. AA Roofing can install newer, more durable seamless gutters for your home. Aside from eliminating the potential for leaks, these gutters' sleek, clean design makes them blend beautifully with your roof and exterior.
Soffit and Fascia Installation: AA Roofing can give your home a lovely, finished look through our soffit and fascia products. Because they cover some of your home's more vulnerable areas, these essential components also keep water and moisture away. This prevents rot and mold from developing, allowing for healthier and sturdier spaces.
Request A Free Estimate for your Next Home Improvement Project
When you hire AA Roofing, you can expect a safe and smooth experience with the highest quality products and superior workmanship. Talk to an AA Roofing expert today by calling (724) 351-0488 or (412) 252-2750. You can also use our online contact form to schedule your free consultation.